The supporters of Michel Salgado's former club Blackburn Rovers have made it clear that until the current owners wake up, they would keep showing their protest in different ways.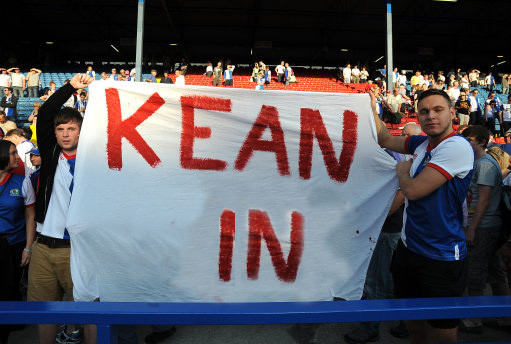 Blackburn's ownership, at the moment, lies in the hands of a company belonging to India which produces processed food items. The chiefs of that company who are thus effectively the owners of the Rovers as well always remain involved with the business and are almost careless towards the Football team they bought five seasons back.
It's been a while since they attended a Blackburn match in person. Since, they don't travel to UK and don't attend the matches of the club, the supporters don't get anything to hear from them and even the club doesn't release any statement quoting them on any topic.
So, a communication bridge has developed which the supporters are angry about because they have a lot of topics which they want the explanation from the owners and there is no communication at all and that caused the last protest which saw some of the supporters not watching certain portion of the Wolves game deliberately.
As the way it was planned, those who were participating in the protest came at a certain time after the kick-off and made their way out of the stadium at a certain time ahead of the final whistle and to their bad luck, the vital action happened in that particular time when they were not present in the stadium as a part of the protest as the two teams found the back of the net in that time only.
Mark Fish, who was heading the protest, was quoted saying, "It might seem meaningless when you think that the people whom the protest has been held against are not there to see it, but, remember this is coming on Television too and they will definitely come to know about it."