Real Madrid skipper Sergio Ramos has said that he could win the Ballon d'Or after his excellent year.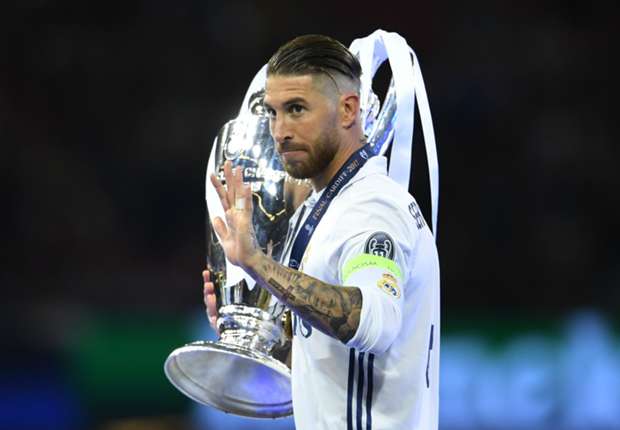 He helped the Spanish side to a double: the La Liga and Champions League. Madrid became the first side to successful defend the elite European club tournament.
The centre back is likely to lose to teammate Cristiano Ronaldo if he ever gets to the shortlist but he says it is not crazy that he could win the top award.
When asked he said:
"It depends. I'd have to know what they value to award that prize. These last years have been all about both Leo and Cristiano, but for example, [Fabio Cannavaro, who was my partner, also won.
"You never see it as crazy. I have achieved lots of things throughout my career. I have achieved lots of things but if they rewarded me with a Ballon d'Or that would be historical," the player said.
When Ramos was asked about what he felt about the rumours of Ronaldo and Alvaro Morata leaving the side, he said they were "personal situations." He said the concerned players were "great players" and that he liked playing for the best.
The high scoring defender contributed crucial goals for the team last term as he has done in recent years.
"In my time maybe Ronaldo Nazario, Raul and Iker [Casilas] were the ones that I looked up to most in the dressing room. And Roberto Carlos also, along with Michel Salgado. I always played as a striker [unprofessionally] and one always imitated the celebrations of players like Ronaldo," Ramos said about his goalscoring record for a defender.
He added that his previous experience as a striker is a plus for him in offensive situations as a player and helps him better other defenders.