Real Madrid legend Michel Salgado sat down with Spanish newspaper Marca to discuss the famous Galaticos era at Madrid, his Madrid career and many more. On the famous Galaticos era at Real Madrid, Michel Salgado said former teammate Zinedine Zidane is the most elegant player he has ever seen and that the Frenchman looked like a swan with his movements.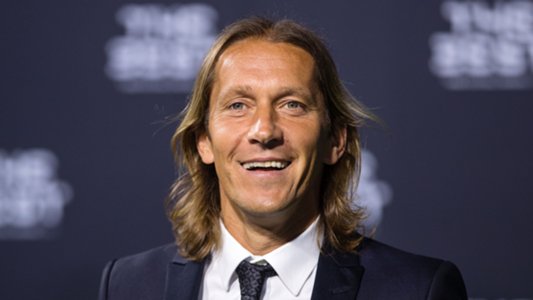 Apart from Zidane, Michel Salgado also talked about Raul Gonzalez, Roberto Carlos, Luis Figo, David Beckham, Vicente Del Bosque and Ronaldo from the Galaticos era at Los Blancos. On Raul, Salgado said the Spaniard is the ideal player to choose to win a game and that he's not lucky as people claimed because the ball fell to him. According to him, the goalscoring ability of the Spanish player was down to intuition and not luck.
On Brazilian football icon Roberto Carlos, Michel Salgado said that the left-sided defender is the greatest fullback in the history of football and that he's one of the fullbacks you pay money to watch. He also spoke glowingly about 2001 FIFA Player of the Year Luis Figo whom he described as someone with a great personality and that he had no problems asking for the ball with three players surrounding him.
He reserved the biggest praise for Ronaldo. Ex-Spanish national team player Salgado said the three-time FIFA Player of the Year is the best footballer he has seen at all levels despite the fact that he joined Real Madrid at a time he had a bad knee. He has never seen a striker like Ronaldo nicknamed El Gordo in his life. According to him, Ronaldo is a better player than other quality attackers like Lionel Messi, Zlatan Ibrahimovic, Samuel Eto'oand Ronaldinho. Michel Salgado says he has seen a lot of attacking players in his lifetime but none can compare to El Gordo.