Ex-Real Madrid and Celta Vigo right-back Michel Salgado has been appointed as a consultant to the United Arab Emirates (UAE) FA. Michel Salgado was named as part of a six-man committee to oversee the national team on Sunday. This is in the wake of the average showing on the part of UAE senior national team at the FIFA Arab Cup in Qatar this month.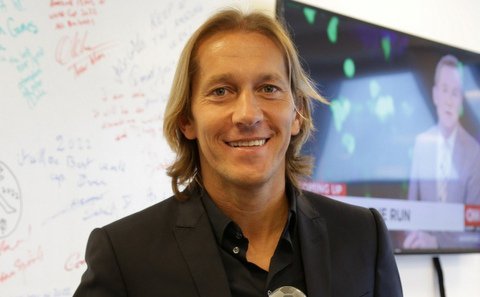 At the 2021 Arab Cup, UAE finished second behind Group B winners Tunisia and ahead of Syria and Mauritania. Second position was enough for UAE to qualify for the quarterfinals where they faced hosts Qatar. The UAE were on the end of a 5-0 thrashing by Qatar with all the goals coming in the first half.
The aforementioned committee is known as the national team and technical affairs committee and it was instituted after the heavy beating at the hands of World Cup 2022 hosts Qatar. The committee will be headed by former Al Nasr chairman Humaid Al Tayer and long-time Dubai resident Michel Salgado is a member.
The future of UAE manager Bert van Marwijk is expected to be at the top of the agenda when the committee meets. Dutchman van Marwijk is under pressure for the big defeat to Qatar at this month's Arab Cup. The loss led to the resignation of the former national team committee which was led by Yousef Al Sahlawi. Al Sahlawi is the UAE FA vice-president. Sheikh Rashid bin HumaidAl Nuaimi gave the go ahead for the authorisation of a new committee on the back of the former committee's resignation. The new committee has been saddled with the responsibility of evaluating the performance of the UAE at this year's FIFA Arab Cup. As things stand, the future of van Marwijk as the national team boss is far from certain.