Michel Salgado spent the most successful part of his career at Real Madrid over the course of a decade before he was released midway into the 2009 pre-season. The Spaniard was given a red card in his last appearance for Real Madrid before he was released by the club at the start of August 2009.Michel Salgado was sent off in the last game of the 2008/09 season against Osasuna. Real Madrid lost the game 2-1 to make it five successful league defeats on the bounce.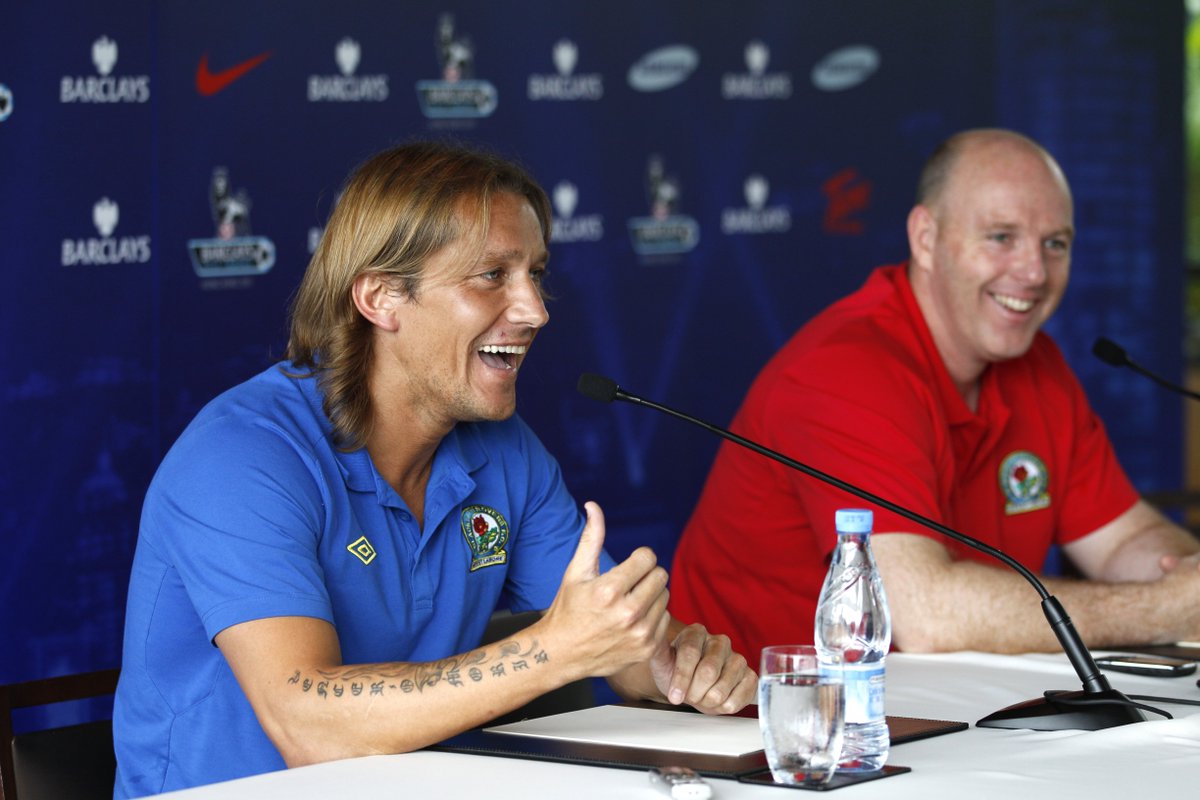 Salgado was almost 34 when he signed for Blackburn Rovers on August 19, 2009. He had impressed manager Sam Allardyce while  on trial and was given a two-year deal. After signing for the former Premier League champions, Michel Salgado said he's happy playing for his new club and that his intention is to retire at the club.
Michel Salgado played his first competitive gameas a late substitute against Wolverhampton Wanderers in a Premier League encounter played on September 12, 2009. He played the final few minutes of the 3-1 win over Wolves for his Blackburn Rovers debut. His first Blackburn Rovers goal came in the League Cup clash with Peterborough United on October 27, 2009. Salgado scored one of the goals as Blackburn Rovers thrashed Peterborough United to move into the next round.
35-year-old Salgado signed a contract extension at Blackburn Rovers on January 27, 2011. He was the first choice right-back at the start of the 2011/12 season until he picked up an injury. Blackburn Rovers manager Steve Kean informed reporters that Michel Salgado was omitted from the Blackburn Rovers squad in December 2011 as he had not met one of the terms in his contract which stated thatthe Spaniardwas not handed a new deal as he needed to play nine more games to earn it.